Rangefound® name and all material, text and images © 2013 Michael Limbert. Rangefound name for online journals, sites, blogs featuring rangefinder camera photography and general photography is a registered U.S. Trademark (Reg. No. 3,893,811) and protected via International Bureau of the World Intellectual Property Organization (WIPO) under Madrid Agreement and Protocol (Reg. No. 1 089 240). All rights reserved. No use of images, content or Rangefound name without permission.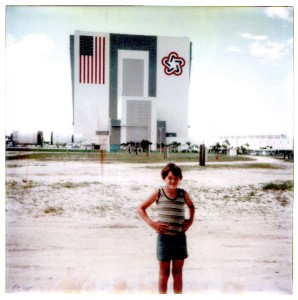 Why Rangefound?
It's quite simple. I take pictures with a rangefinder camera, where two distinct visual planes (one from the camera's viewfinder window and one from the rangefinder window) are brought together in the eyepiece to create a single focused image, captured by the click of the shutter and frozen in time as a photographic moment.
And I view this mechanical process reflective of my own internal photographic methodology in that, mentally, two distinct planes – reality and perception – are joined together in rangefinder fashion into a focused union that creates my image; the midpoint meeting of what may exist as so-called "fact" in the world and what my perception is of it (looks like, smells, feels like, etc.) as determined through framing, angle, lens, and time.
Rangefound in many ways is the photographic result what I have discovered so far, my acquired visual knowledge at the meeting of these two planes; the image accumulation of what I have found on this range of life that has mentally resonated into focus, rangefinder-like, between the hovering worlds of truth and myth, fact and fantasy, reality and perception which ultimately creates its own interpretive veracity.
The photos I have taken in rangefound are not merely visual souvenirs from a journey's completion, only evidence of where I have been up to a point. And they raise the question: which is truer in the optical mind, the "real world" or my images of it? This is what I must answer and why I continue to photograph.
For more info visit www.mvlimbert.com/MVLBio.html.
Twitter: @rangefound
–
Education
BA, Kalamazoo College; Kalamazoo, MI
Recent Awards/Nominations
2013 American Photography 29 selection for AI-AP Archive
2011 PX3 Prix de la Photographie Paris, "state fair" Bronze, People's Choice
2009 International Photography Awards Official Selection ("Delicious" series, "Vegas Couch" single entry)
2009 New York Photo Festival Awards Nominee (American Tour photobook)
2007 PX3 Prix De La Photographie Paris, Honorable Mention
2005 APA-LA VisionQuest Winner, Places Category
2005 APA-LA VisionQuest Hon. Mention, Places Category
2005 APA-LA VisionQuest Hon. Mention, People Category
Recent Exhibitions
2012 ASMPNY "Image 12″, NYC (group)
2011 Filter Photo Festival; "Beginnings" Black Cloud Gallery, Chicago, IL (group)
2011 Format Festival 11, Derby, UK ("American Tour" photobook with Blurb; group)
2010 FotoGrafia Festival Internazionale di Roma ("American Tour" photobook; group)
2008 ASMPNY "Close Up", Calumet; NYC (group)
2008 Foto8 Summer Show, Host Gallery; London (group)
2004-05 New American, Henry Ford Medical Center; Troy, MI (solo)
2004 APA-NY New York, New York, Manhattan Mall; NYC (group)
2003 APA-NY New York, New York, Splashlight Studios; NYC (group)
2003Recent Photos, Vincent Ivan's Gallery; Granger, IN (solo)
2003 American and PhotocardUS, The Space; Kalamazoo, MI (solo)
Publications/Clients/Photobooks
Magazines/papers include: Monocle, NRC Handelsblad, The Sun, Paste Magazine, Screen Magazine, Marlboro Team Penske, The Detroit Metro Times, Nathaniel Mayer promotions, ASMP Bulletin. Photobooks include: horror stories, American Tour, state fair, rangefound, Wave.

Collections
Wave, Whitney Museum of American Art collection
Online Galleries
Saatchi Gallery, LightStalkers